CT Urography at UPMC
UPMC can perform Computed Tomography (CT) Urography examinations, which allow visualization of the urinary tract and analysis of its functioning. This investigation provides accurate information on the size and structure of the kidneys and the integrity of the excretory pathways.
Book a CT Urography Exam
You can perform CT urography at the following UPMC Centers:
CT Urography: How it Takes Place
This is a contrast examination, so it is first necessary to evaluate renal function with a creatinine test, which can be carried out at one of our laboratories with a quick response.
Then the patient is made to lie on the table for Computed Tomography with a cannula needle in his arm. The duration of the exam is approximately 20 minutes. The answer is usually delivered about 1-2 hours after the end of the exam along with the images and the CD.
Pathologies Treated
Hematuria (blood in the urine).
Suspected kidney, ureteral or bladder stones.
Suspected renal tumor or cancer of the calico-pyelic cavity, ureter or bladder.
Staging of tumor lesions.
Therapeutic planning and evaluation of distant lesions (metastases).
Follow-up of tumor pathology.
Suspected pyelonephritis.
Suspected excretory tract abnormalities or suspected pyeloureteral joint syndrome.
Evaluation of traumatic injuries.
Who Our Services Are For
The examination is generally requested from the patient by a reference specialist.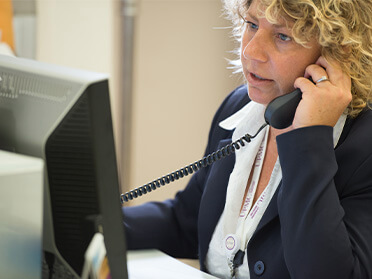 Insurance and Conventions
We offer medical services and services on a private basis or in agreement with the main insurance companies. Some of our services are also affiliated with the National Health System.
For more information on active agreements, visit: