Multiparametric Prostatic MRI at UPMC
UPMC can perform Multiparametric Prostatic Magnetic Resonance (MRI) examinations to study the prostate and seminal vesicles, the examination allows to identify any tumor nodules.
Book a Multiparametric Prostatic MRI Exam
At UPMC, we offer diagnostic procedures for Multiparametric Prostate MRI at the following facilities:
Multiparametric Prostatic MRI: How it Takes Place
An hour before the exam you need to do a microenema. It is also necessary to present a creatinine test, since a contrast agent will be administered that is eliminated by the kidney. It is a non-invasive examination, which does not use ionizing radiation but a magnetic field and radiofrequency waves.
Multiparametric Prostatic MRI: When to Perform it
Generally, the urologist asks the patient to perform the examination based on age, PSA values, rectal exploration and transrectal ultrasound. Multiparametric Prostatic MRI is used in the following cases:
Detection and characterization of a tumor nodule, prior to biopsy. The execution of the Multiparametric Prostatic MRI allows to guide the execution of the biopsy, to be carried out later under ultrasound guidance.
Evaluation of the extent of the tumor after biopsy, to differentiate the forms confined within the prostate capsule from those that invade it, the periprostatic adipose tissue, the neurovascular bundles and the seminal vesicles. This information will be important for the subsequent therapeutic choice: surgery, radiotherapy or hormone therapy.
In case of increased PSA and negative biopsies, to identify the tumor in atypical sites that are not routinely sampled by biopsy.
In the evaluation of prostatitis, to provide indications on prostatic hypertrophy.
For the detection of a recurrence after radical prostatectomy or after radiotherapy, in case of increase in PSA values above normal.
In the control of patients with prostatic neoplasms who choose an "active surveillance" program as an alternative to treatment.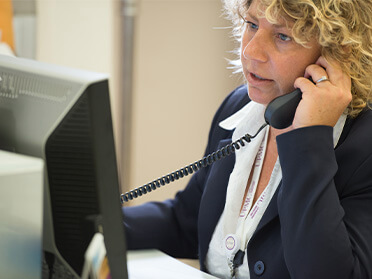 Insurance and Conventions
We offer medical services and services on a private basis or in agreement with the main insurance companies. Some of our services are also affiliated with the National Health System.
For more information on active agreements, visit: