Defecography MRI at UPMC
UPMC performs Magnetic Resonance Defecography (MRI), a non-invasive, radiation-free technique for analyzing organs and structures in the pelvic floor and during pelvic excavation.
Book an Appointment
At UPMC, we offer MRI Defecography at the following facility:
MRI Defecography: How It Takes Place
An hour before the exam it is necessary to do a microenema to ensure good cleaning of the rectum and obtain high-quality images. The patient then lies in a supine position on the MRI table, with a transceiver coil on the lower abdomen. The investigation includes a morphological and a dynamic part. In the first, the patient must remain still, while in the next they will have to contract the anus and push, emptying the rectal ampoule, practically simulating defecation, according to the indications of the technician. The exam lasts about 30 minutes.
MRI Defecography: When to Perform It
This examination is indicated in the following cases:
Obstructed defecation syndrome.
Prolapse of the pelvic organs.
Some types of constipation, such as constipation, incomplete defecation, anism, prolapse.
Enterocele, cystocele, uterovaginal prolapse.
In all conditions in which a functional or anatomical problem of defecation must be excluded.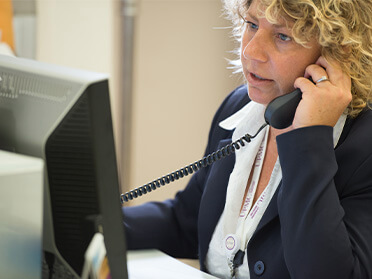 Insurance and Conventions
We offer medical services and services on a private basis or in agreement with the main insurance companies. Some of our services are also affiliated with the National Health System.
For more information on active agreements, visit: