Enterography MRI at UPMC
UPMC offers Magnetic Resonance Enterography (MRI), a non-invasive, radiation-free study that, unlike endoscopy, allows you to explore the small intestine (jejunum and ileum).
Book an MRI Enterography
At UPMC, we offer MRI enterography at the following facility:
MRI Enterography: How It Takes Place
It is necessary to arrive one hour before the appointment to drink an aqueous solution containing an isotonic preparation (Lovol-esse) that favors the elongation of the intestinal loops, allowing doctors to better visualize the walls.
Afterwards, the patient is made to lie in a prone position on the couch, with a needle cannula in the arm for the administration of contrast medium. Shortly before the examination, they should take a hypotonic drug (Buscopan) intravenously to reduce intestinal peristalsis and related movement artifacts.
The radiology technician will the patient to do apneas lasting about 15-20 seconds, during which the sequences (MRI images) will be acquired in the different planes of space. The duration of the exam is about 30 minutes.
A light dinner is recommended the night before the exam.
MRI Enterography: When to Perform It
It is generally requested by a gastroenterologist in the following cases:
Chronic inflammatory pathology (Crohn's disease) and search for complications and exacerbation of the disease.
Search for causes of intestinal bleeding in cases of polyps, tumors, Meckel's diverticulum, etc.
Clinical-ultrasound discrepancy in the diagnosis of appendicitis.
Long-standing celiac patients suspected of lymphoma.
Surveillance of familial polyposis.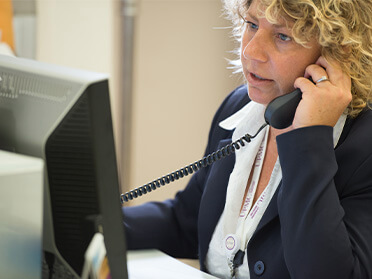 Insurance and Conventions
We offer medical services and services on a private basis or in agreement with the main insurance companies. Some of our services are also affiliated with the National Health System.
For more information on active agreements, visit: