Breast Ultrasound at UPMC
Breast ultrasound services are available at UPMC. These are an important tool for the prevention and diagnosis of breast conditions and offer more information than traditional mammography. It is a simple and safe investigation, low-frequency and high-intensity ultrasound, non-invasive and without any risk. For this reason, it can also be performed on pregnant women.
Book a Breast Ultrasound
At UPMC, we offer breast ultrasound services at the following facilities:
Breast Ultrasound: How It Takes Place
The patient lays on a bed with the breast sprinkled with an aqueous gel to ensure greater adherence and higher quality images. We then proceed to pass the ultrasound probe on the breast. These are reflected differently depending on the type of tissue and allow to identify any formations inside the breast and to distinguish its consistency.
This examination does not involve the administration of contrast media and does not require any preparation on the part of the patient. However, it is important that the doctor has the previous tests to assess whether any abnormalities found by the ultrasound are pre-existing or of new onset. For a correct reading of the images, it is therefore necessary to always carry with you the latest mammograms or ultrasounds performed. The duration of the investigation is about 20 minutes.
Breast Ultrasound: When to Perform It
It is required to assess the nature of nodular alterations or suspicious areas identified as a result of other examinations such as palpation and mammography.
In most cases breast ultrasound is not an alternative to mammography, it is a diagnostic means particularly indicated for women under 40 years of age. The breasts are formed by fat, fibrous tissue, and glandular tissue, and the latter, from which any neoplasms can originate, prevails at a young age.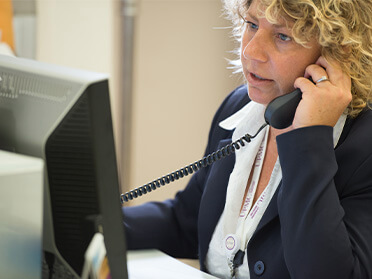 Insurance and Conventions
We offer medical services and services on a private basis or in agreement with the main insurance companies. Some of our services are also affiliated with the National Health System.
For more information on active agreements, visit: