CT Enterography at UPMC
CT Enterography: What is it?
Computed tomography enterography (CT) is an ultra-specialized examination. It focuses on the analysis of the first stretch of intestine where the absorption of most nutrients takes place. It is a part of the digestive tract that is difficult to explore with traditional endoscopic techniques, so other types of examination, such as CT enterography, are sometimes necessary.
The main objectives of this exam are:
Diagnose inflammatory or tumor diseases not yet known.
Evaluate the progression of intestinal pathologies already diagnosed.
The technologies available at our centers allow us to carry out the examinations in a short time and to have precise and accurate diagnoses, fundamental for the definition of the therapeutic path.
CT Enterography: When to Perform It
Generally, it is the gastroenterologist who requests this examination in the following cases:
Clinical-ultrasound discrepancy in the diagnosis of appendicitis.
Chronic inflammatory pathology (Crohn's disease) and search for complications and exacerbation of the disease.
Search for causes of intestinal bleeding, such as polyps, tumors and Meckel's diverticulum.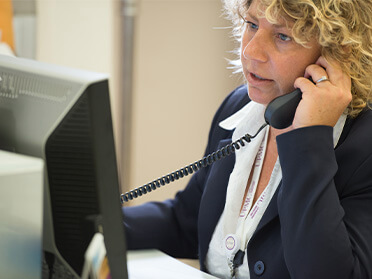 Insurance and Conventions
We offer medical services and services on a private basis or in agreement with the main insurance companies. Some of our services are also affiliated with the National Health System.
For more information on active agreements, visit: