Mammography with Tomosynthesis at UPMC
At UPMC, it is possible to perform mammography examinations with tomosynthesis, an X-ray that, thanks to the 3D stratigraphic study, that offers superior results compared to traditional mammography. This system is also able to detect the possible presence of tumor formations, even at an early stage.
Book an Appointment
At UPMC, mammography with Tomosynthesis is available at:
Mammography with Tomosynthesis: How it Takes Place
This is a very fast procedure, with a total duration of about 5 minutes.
The patient is asked to remain standing, resting her breasts on a plate positioned according to her height, and to remain motionless for a few moments during the compression of the breasts. This examination has no particular contraindications and is not painful, apart from a slight discomfort during compression. No preparation is required, but it is not recommended to do it shortly before or during menstruation, given the particular breast tension. It is also not recommended to use products such as deodorants and underarm powders.
Advantages of Mammography with Tomosynthesis
Fast scanning duration (a few seconds).
Results 40% improvement in the detection of invasive breast lesions.
Up to 40% decrease in false positives, i.e. radiological image artifacts that could unnecessarily alarm patients and determine extra costs for additional unnecessary diagnostic tests (needle aspirations, biopsies, MRI).
Marked improvement in the evaluation of dense breasts with a fibro-adipose component, typical in young women and detection of lesions that traditional 2D mammography is generally not able to identify.
Who Our Services Are For
Mammography is necessary in cases where, during palpation of the breast, the presence of one or more nodules is felt. It is also essential in preventive screening, as it helps diagnose neoplasms at an early stage, especially in women with risk of breast cancer.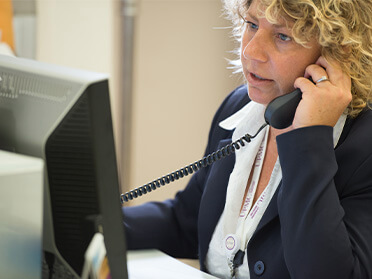 Insurance and Conventions
We offer medical services and services on a private basis or in agreement with the main insurance companies. Some of our services are also affiliated with the National Health System.
For more information on active agreements, visit: