High Resolution Chest Computed Tomography (CT) at UPMC
UPMC performs high-resolution Computed Tomography (CT) thorax examinations, which, by processing body images, allows physicians to accurately assess the presence of any pathologies in progress and monitor their progress over time. It is the technique of choice for the study of the pulmonary parenchyma.
Book a High Resolution Chest CT Exam
At UPMC, you can perform a High-Resolution Chest CT scan at:
High Resolution Chest CT: How it Works
This diagnostic investigation can be performed with or without contrast medium, depending on the request of the specialist who prescribes it. Thanks to the latest generation of devices, it is possible to perform very thin layer scans with low-dose protocols and rapid acquisition times. The duration of the exam is equivalent to the time of an apnea of 10-15 seconds. In elderly patients it can also be performed with free breathing.
Pathologies Treated
Interstitial diseases, e.g. bronchiectasis, emphysema, pulmonary fibrosis, sarcoidosis, histiocytosis, etc.
Pleural diseases.
Mediastinal masses.
Pulmonary nodules.
Traumatic pathology of the chest.
Inflammatory processes (bronchitis, pneumonia or bronchopneumonia).
Lung tumors.
Pleural effusion.
Who Our Services Are For
This investigation is usually requested by the pulmonologist in case of any doubtful reports detected by the chest X-ray.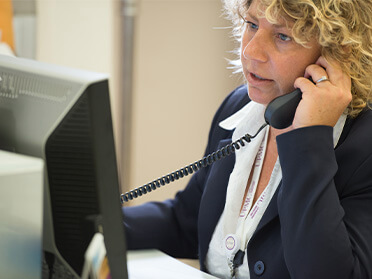 Insurance and Conventions
We offer medical services and services on a private basis or in agreement with the main insurance companies. Some of our services are also affiliated with the National Health System.
For more information on active agreements, visit: