Pelvic MRI at UPMC
UPMC offers pelvis Magnetic Resonance (MRI), a diagnostic test that allows non-invasive, radiation-free study of pelvic organs such as ovaries, prostate, uterus, and bladder.
Book a Pelvic MRI Exam
At UPMC, we offer MRI pelvis services at the following facility:
Pelvic MRI: How It Takes Place
The patient is made to lie in a supine position on the couch, with a coil on the lower abdomen. Shortly before the examination, it is necessary to take a hypotonic drug (Buscopan), to reduce intestinal peristalsis and related movement artifacts. The duration of the exam is about 30 minutes.
Pelvic MRI: When To Perform It
The examination is generally requested by a specialist doctor and is particularly useful in the following cases:
Re-evaluation after chemotherapy and radiotherapy.
Investigation on tumor recurrence.
Staging of tumors of the rectum-sigmoid gland, uterus, uterine cervix, ovaries, and prostate.
Evaluation of perianal and perirectal fistulas, uterine fibroids and adenomyosis, ovarian masses (benign or malignant), endometriosis and prostatitis.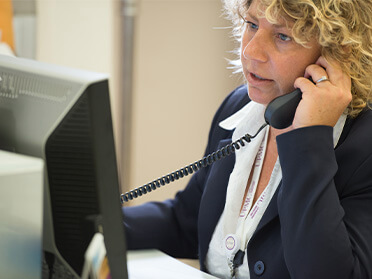 Insurance and Conventions
We offer medical services and services on a private basis or in agreement with the main insurance companies. Some of our services are also affiliated with the National Health System.
For more information on active agreements, visit: