Abdominal MRI at UPMC
UPMC performs Magnetic Resonance Imaging (MRI) on the abdomen, an examination of all abdominal organs such as the liver, spleen, pancreas, kidneys and adrenals, biliary tract and vascular structures. This diagnostic investigation is non-invasive and does not involve radiation.
Book an Appointment
At UPMC, we offer MRI Abdomen exams at the following facility:
MRI Abdomen: How It Takes Place
The patient is placed supine on the MRI table with a transceiver coil on the abdomen. The study often requires the administration of contrast medium and it is therefore necessary to carry out a creatinine test, which assesses renal function. The duration of the exam is about 20-30 minutes.
MRI Abdomen: When To Perform It
It is particularly useful for the differential diagnosis between benign lesions and malignant lesions and to evaluate the relationships between tumor and surrounding structures and staging of malignant lesions in the following organs:
Liver.
Kidneys.
Adrenals.
Spleen.
Who Our Services Are For
Abdomen MRI is usually requested by a specialist after ultrasound and/or CT/CT scan to resolve a clinical-diagnostic question.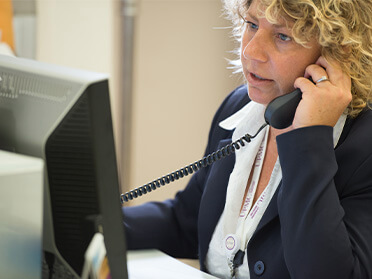 Insurance and Conventions
We offer medical services and services on a private basis or in agreement with the main insurance companies. Some of our services are also affiliated with the National Health System.
For more information on active agreements, visit: