Virtual Colonoscopy or CT Colonography at UPMC
Virtual colonoscopy or CT colonography is a non-invasive, accurate, safe alternative radiological examination, when possible, to traditional colonoscopy. This is a well-tolerated examination with little risk to the patient. It allows the doctor to study the wall of the colon in search of:
Diverticula.
Polyps.
Stenosis.
Tumors.
At UPMC, the exam is performed using the latest technology in a comfortable environment by a team of highly qualified professionals. The imaging protocols used are low-dose radiation to make the examination free of biological risk.
Book a Virtual Colonoscopy
At UPMC, you can book a virtual colonoscopy at the following facilities:
Virtual Colonoscopy: When to Perform It
Virtual colonoscopy is indicated in the following cases:
Incomplete traditional colonoscopy.
Diverticular disease.
In elderly or frail people (cardiovascular or coagulation disorders).
When the patient does not want to perform the traditional colonoscopy.
Colorectal cancer screening in asymptomatic people over 50 years of age.
CT Colonography: How it Takes Place
On the CT table, a small endorectal probe is introduced to fill the colon with air; the distension of the bowels allows an optimal visualization of the colic wall. After colic distension, two scans, one prone and one supine, are performed during an apnea of about 10 seconds.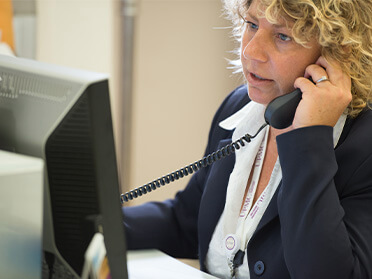 Insurance and Conventions
We offer medical services and services on a private basis or in agreement with the main insurance companies. Some of our services are also affiliated with the National Health System.
For more information on active agreements, visit: