CT Coronary Angiography at UPMC
This is a non-invasive radiological investigation that:
Highlights or excludes alterations of the vessel walls (atherosclerotic plaques and reductions in caliber / stenosis), responsible for important clinical pictures (angina and myocardial infarction).
Investigates coronary anomalies.
Studies the vessels of the heart (coronary), coronary stents, and coronary bypasses.
The cutting-edge technologies available at our facilities allow accurate examinations to be performed in a very short time, even in people with suboptimal heart rate (for example, atrial fibrillation, tachycardia), thanks to the use of software that reduces the dose of radiation.
Book CT Coronary Angiography at UPMC
At UPMC, you can perform CT coronary angiography at the following facilities:
When to Perform CT Coronary Angiography
Generally, it is the cardiologist who requests this type of examination, in case of:
Pre-surgical analysis before major non-coronary surgery.
Detection of coronary artery disease in people who have symptoms, but who are not aware of previous heart problems, or with initiation or re-diagnosis of heart failure.
Symptomatic patients with stents of a caliber greater than or equal to 3 mm.
People with a positive stress test or a negative stress test, but with prolonged symptoms.
Risk assessment after revascularization, bypass, and cardiac function when it is not possible to perform magnetic resonance imaging.
To date, however, the indications are changing and increasing, also including clinical conditions for which, until a few years ago, CT coronary angiography was not indicated.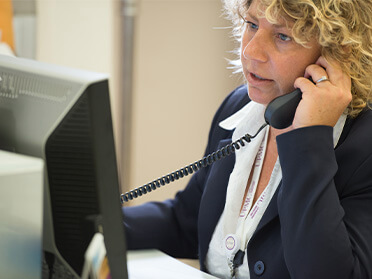 Insurance and Conventions
We offer medical services and services on a private basis or in agreement with the main insurance companies. Some of our services are also affiliated with the National Health System.
For more information on active agreements, visit: